Mathew JJMEB Cleveland
Creative Director Concept & Fotograf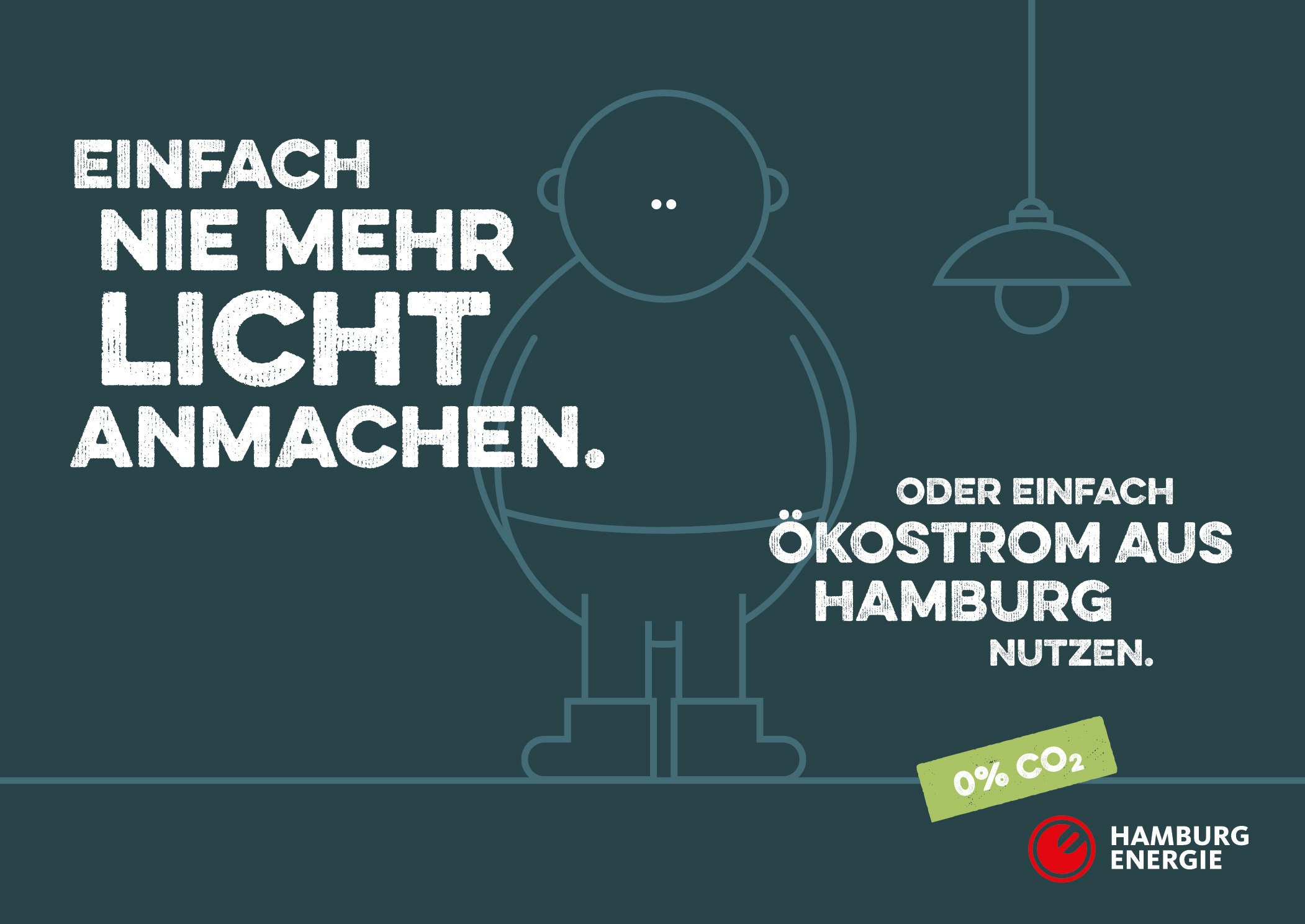 HAMBURG ENERGIE I COPY
COMMERCIAL WORK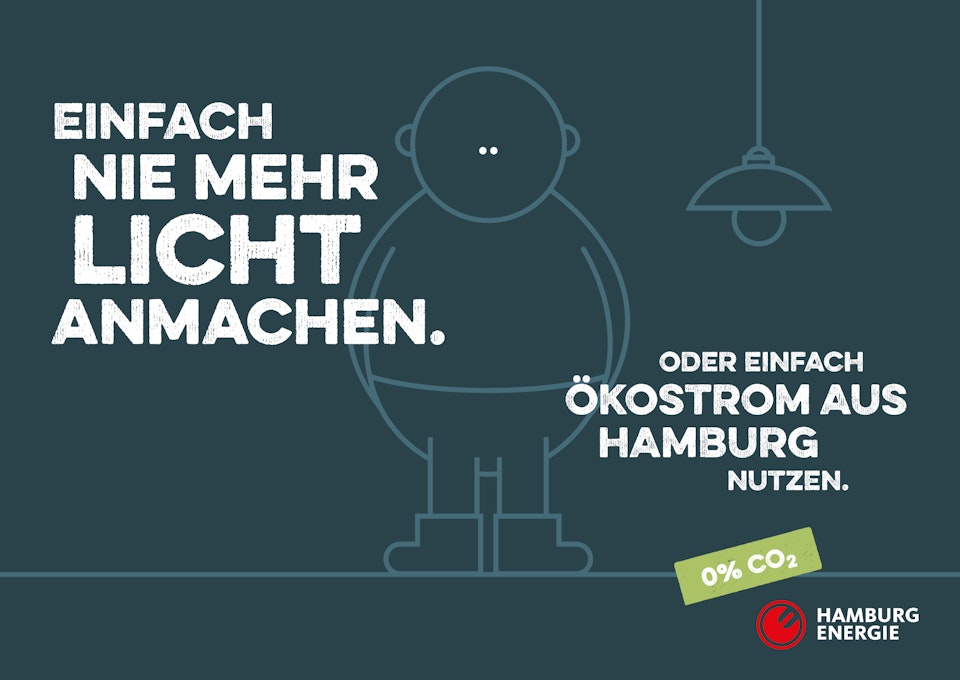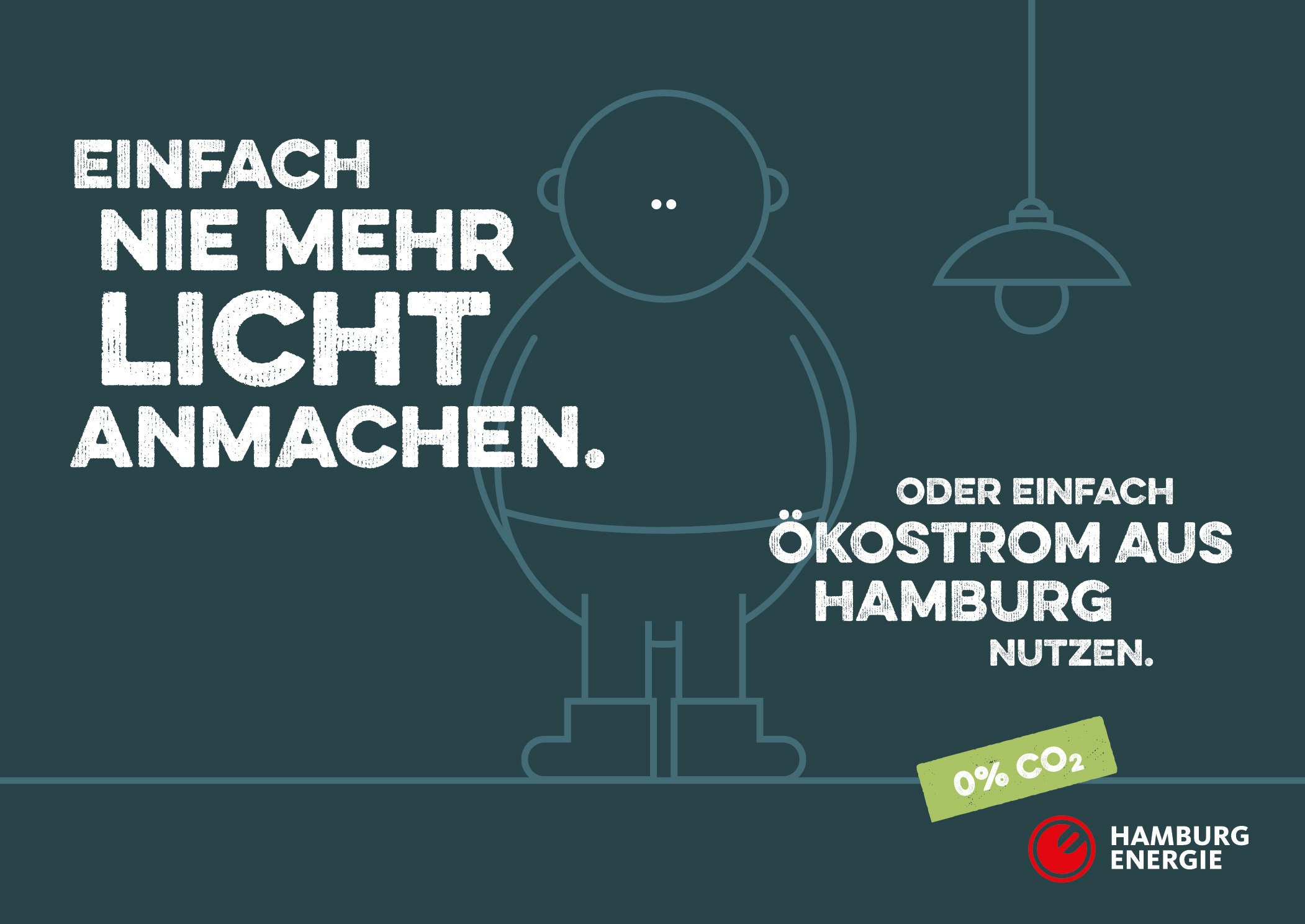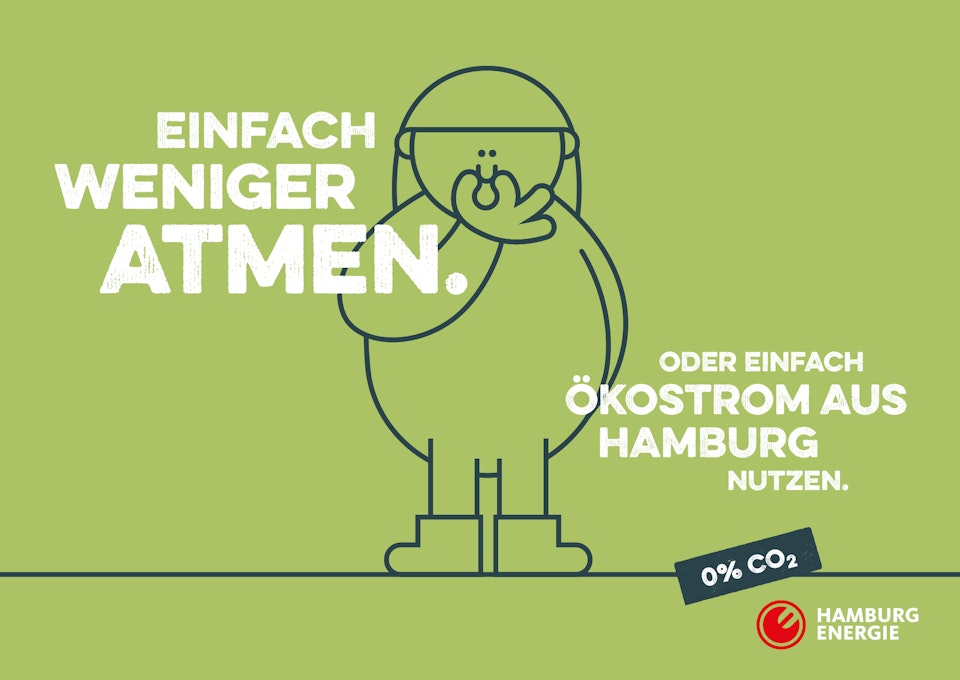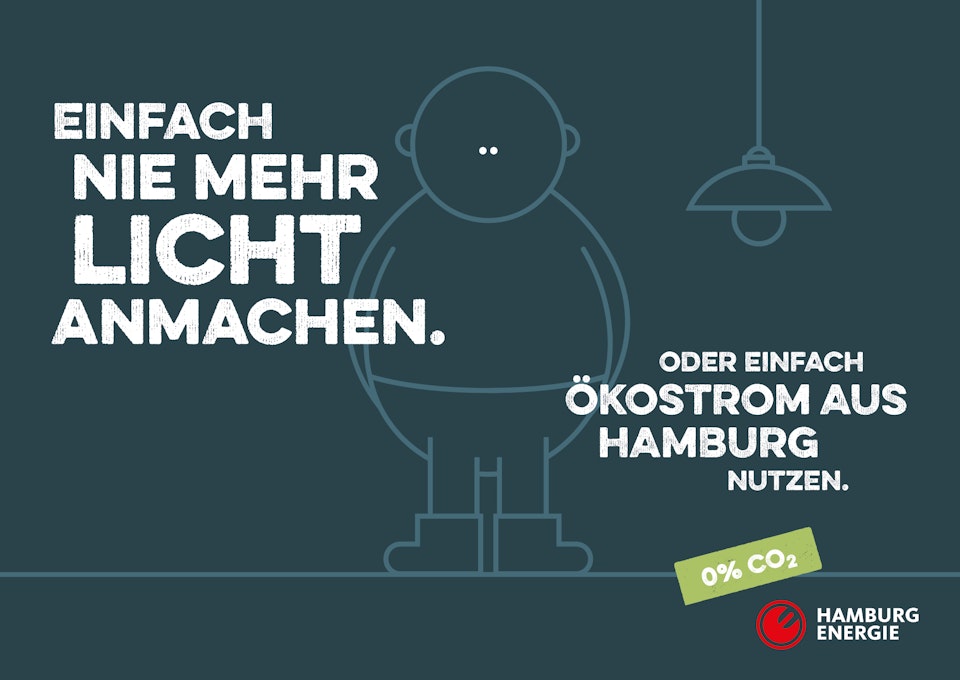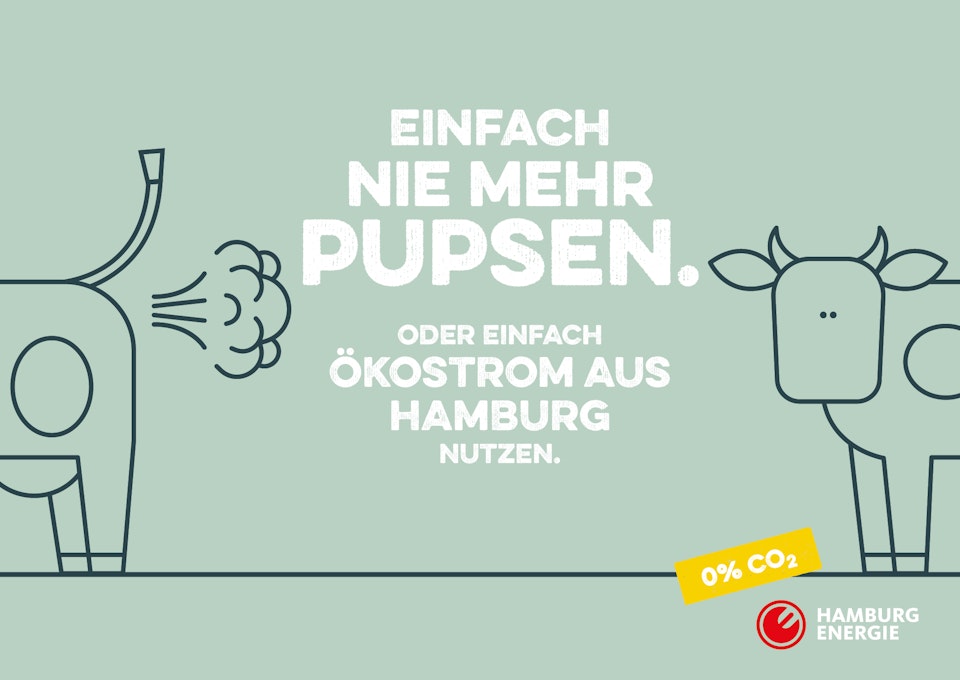 Once a year every energy supplier is ready to mate or whatever you call it when trying to win over new customers. It's a low-involvement product, sold by local supplier Hamburg Energie. How do you sell "Ökostrom" (green energy) in 2019 when public conversations about environmental topics already peaked?
For the first idea, we gathered ridiculous things you could do that roughly had the equivalent saving effect as switching to green energy.
Our favourite creations sadly didn't make it – even though we literally had our client in tears during the presentation.
CREDITS
Agency ressourcenmangel
CD & Illustration Deniz Sahin
AD & Illustration Vlad Tkacuk
Senior Copywriter Jascha Platzen
Headlines, Ideation & Concept Mathew Cleveland
COMMERCIAL WORK